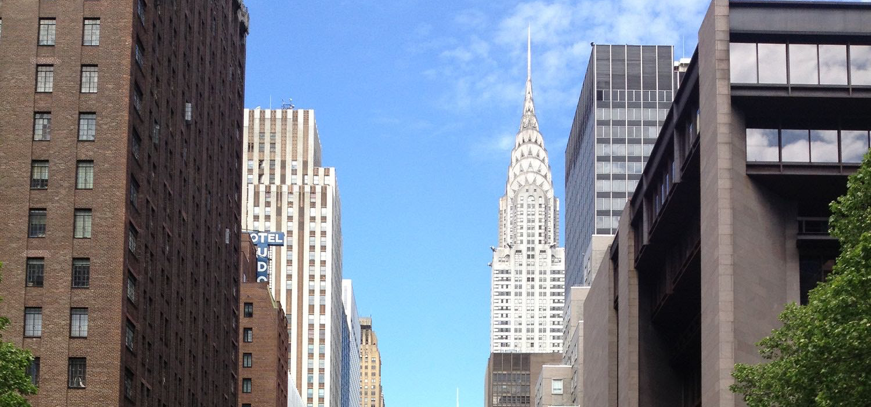 Architecture
Although stainless steel only became available to designers in the mid-1920's, it has had a tremendous impact on international design. Stainless steel has provided up to 80 years of service in high profile architecture projects without appearance deterioration or metal replacement. When properly selected, fabricated, and maintained, it should last the life of the structure, even if that life extends over centuries.
Building evaluation methods, like those developed by the World Green Building Council member countries encourage designers to ask questions about the potential environmental impact of construction materials. Material comparisons frequently include data on recycled content, potential for product reuse, durability, maintenance requirements, impact on energy and water consumption, and influence on indoor air quality and light. When these analyses are done, stainless steel is consistently one of the most environmentally friendly metals commonly used in construction.
Stainless steel is an ideal choice for exterior building applications. It has been used for many LEED rated buildings around the world that were designed for 50 or 100 year service.
Stainless steel is also a sustainable choice for interior building surface applications because it produces no VOC emissions. This makes it ideal for buildings where control of the interior air quality is critical, such as museums, laboratories, archives, medical facilities, and it is also ideal for any structure where low air volatile organic compound (VOC) levels are desired. When buildings require careful air quality control, stainless steel ductwork is specified, because it can be thoroughly steam sanitized and duct wall perforation due to corrosion in coastal and other corrosive environments is unlikely.
It is also widely used for transit and other public building interiors where a high level of scratch and impact resistance and excellent clean-ability are required. These same characteristics also make it ideal for public restrooms and kitchens. Cleaning stainless steel requires no environmentally hazardous or dangerous chemicals.
There are many decorative and structural interior applications for stainless steel including slip resistant flooring, built in furniture, column covers and railings. These products can be obtained with a broad range of decorative finishes that produce no VOC emissions. Reflective stainless steel interior panels are used around skylights and on other interior surfaces to bring natural light into buildings.