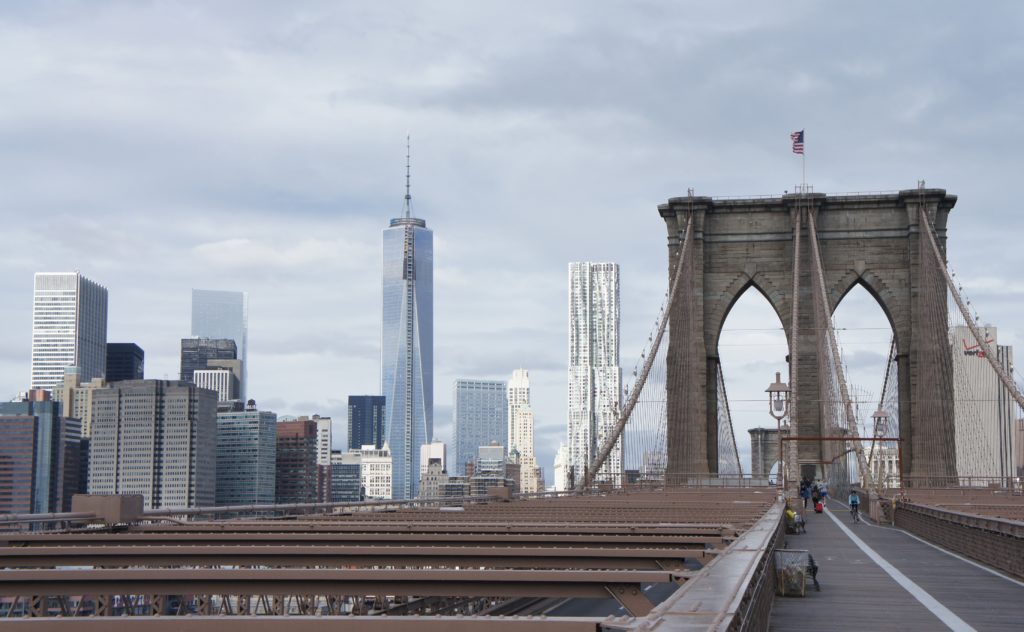 SSINA urges Congress and the Administration to enact a comprehensive, long-term infrastructure plan for necessary improvements and new investments to modernize our nation's transportation and infrastructure systems. SSINA supports efforts to ensure the long-term solvency of the Highway Trust Fund, as well as adequate funding for a broad range of critical infrastructure projects. SSINA also encourages policymakers to embrace life-cycling costing in materials selection.
Economic Competitiveness
We must enhance our global competitiveness by rebuilding and expanding our infrastructure. Upgrading and modernizing our nation's highways, bridges, freight rail, airports, ports and waterways will help America's businesses move raw materials and products more efficiently. Investments in our electric grid and energy infrastructure will ensure we can power our factories affordably, safely, and reliably. And infrastructure projects at the local level will help businesses recruit and retain employees. There is a direct relationship between the quality of infrastructure and the competitiveness of manufacturers, and the cost of inaction is increasingly unsustainable.
Economic Growth
Infrastructure investment is a significant economic multiplier, creating high-quality jobs and stimulating growth in a variety of sectors throughout the economy. Notably, stainless and other specialty steels are major suppliers to heavy equipment manufacturers, particularly in the construction industry. Our industry also supplies producers of major transportation systems, from mass transit to freight rail and trucks to maritime vessels. Infrastructure spending is a boon for our customers, which is felt throughout the supply chain.
Demand for Our Products
As a result of its durability in challenging conditions, stainless and other specialty steels plays a small but critical role in transportation infrastructure projects. For example, high-strength, corrosion-resistant stainless steel rebar for concrete reinforcement is ideal for highways, bridges, and other construction projects located in highly-corrosive settings, including marine environments and colder/wetter climates where the use of deicing salts is prevalent. The use of stainless steel bridge pins is also becoming more prevalent in such settings. Over a project's lifetime, stainless steel can be a cost-effective choice for structural elements in bridges, dams, and tunnels. Also due to their strength and durability, our products are used in a broad range of critical infrastructure projects, such as our nation's drinking and wastewater systems and the electric grid.
Given its corrosion-resistance, strength and durability, stainless steel infrastructure can last longer than half a century with minimal maintenance – look no further than the Chrysler Building or the Gateway Arch. While the upfront cost of stainless and other specialty steels may be high compared to other materials, these products provide cost savings, efficiency and certainty over their extensive lifetimes. As policymakers consider investing in the nation's infrastructure for the 21st century, SSINA encourages them to consider the economic and environmental benefits associated with our products' long-term performance.